Yes, They Think We Are Great!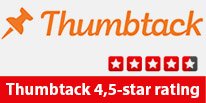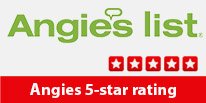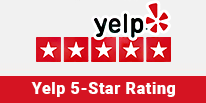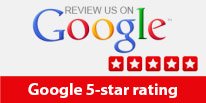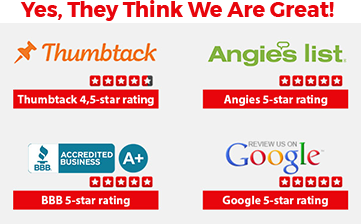 Hotpoint Appliance Repair San Diego
Expert Hotpoint Appliance Repair Services in San Diego | LG Appliance Repair
Reliable Hotpoint Appliance Repair in San Diego
Having trouble with your Hotpoint appliances in San Diego? No worries, we've got you covered! At LG Appliance Repair, we take pride in offering top-notch, authorized Hotpoint appliance repair services to the residents of San Diego. Our skilled technicians are committed to providing exceptional solutions to all your Hotpoint appliance issues, ensuring your household runs smoothly. Let us take care of your valuable appliances so you can enjoy peace of mind!
Why Choose Us for Your Hotpoint Appliance Repairs?
Experienced Technicians: Our repairmen are highly trained and experienced in handling Hotpoint appliances. They possess in-depth knowledge of Hotpoint products to deliver reliable service.
Quick and Reliable Service: We understand the inconvenience caused by a malfunctioning appliance. Our team is committed to providing fast and reliable repairs, getting your Hotpoint appliance back in working condition promptly.
Conveniently Located: As a local Hotpoint appliance repair service in San Diego, we are just a call away whenever you need assistance. Count on us for timely and efficient repairs.
Comprehensive Repair Solutions: From Hotpoint stove and dishwasher repairs to washers, refrigerators, dryers, and ranges, our technicians can handle all your Hotpoint appliance repair needs.
Authorized Repair Service: We are an authorized Hotpoint appliance repair service, using genuine Hotpoint replacement parts to ensure the best performance and longevity of your appliances.
Reliable and Trustworthy: We take pride in our reputation for providing honest and reliable services. You can trust us to diagnose the issue accurately and offer fair pricing for your repairs.
Our Hotpoint Appliance Repair Services
At LG Appliance Repair, we offer a wide range of repair services for your Hotpoint appliances:
Hotpoint Stove Repair: Whether it's an issue with the burners, heating elements, or oven, our experts can diagnose and repair your Hotpoint stove efficiently.
Hotpoint Dishwasher Repair: Facing problems with your dishwasher not cleaning dishes effectively? Our skilled technicians can troubleshoot and fix the issue in no time.
Hotpoint Washer Repair: From leaky washers to faulty cycles, we can handle all types of Hotpoint washer repairs, ensuring optimal performance.
Hotpoint Refrigerator Repair: Is your refrigerator not cooling or making strange noises? Let our professionals take care of it and preserve your perishables.
Hotpoint Dryer Repair: If your dryer isn't drying clothes properly or experiencing any other problems, our experts can provide efficient repairs.
Hotpoint Range Repair: For issues with your Hotpoint range's oven or burners, our technicians have the skills to fix it quickly and effectively.
Contact Us for the Best Hotpoint Appliance Repair in San Diego
Don't let a malfunctioning Hotpoint appliance disrupt your daily routine. When you need reliable and efficient Hotpoint appliance repair service in San Diego, simply give us a call. Our friendly customer support team will schedule an appointment at your convenience, and our technicians will arrive fully equipped to restore your Hotpoint appliance to its optimal state.
At LG Appliance Repair, we prioritize customer satisfaction and aim to provide exceptional service with every repair. Your trust in our expertise drives us to deliver top-tier service on every visit. Trust the professionals, and let us take care of your Hotpoint appliances today!
Contact LG Appliance Repair for the best Hotpoint appliance repair services in San Diego!